RCA 816k Console Radio, circa l938 c.l999 catskillki

---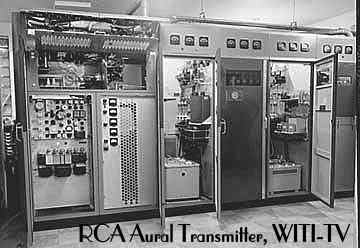 `I spent a few hours arguing the merits of technical excellence with the components of this RCA- FM-TV aural transmitter, as well as the more massive
Visual transmitter located behind this one. ERP was about 600KW, with the Visual ERP being over
1.1 megawatts at 1,000 feet AGL.
/ /EMAIL
Listen to WBCQ, shortwave at 7.415 mHz ,

Site constructed using Netscape Composer, JPEG Optimizer, ULead PhotoPlus. 166mHz pentium. Connectix Quick-Cam VC.This space for rent.